It's no question that the 2020/21 school year is going to be different in more ways than one. Regardless of whether your child will attend in-person learning or digital learning, it's important to be prepared for every scenario and make sure they have the necessary supplies. In today's post, we will provide you with a list of four essential items your child should have for distance learning.
At Ivy League Academy in Port St. Lucie, the safety of our students is of the utmost importance, which is why we've taken every precaution to ensure that your child is safe while they attend school. We proudly offer both private and preschool education, allowing your child to build a strong foundation for learning and continued growth. If you are interested in learning more about our curriculum, or you would like to speak to a member of our staff about our social-distance learning policy, give us a call today!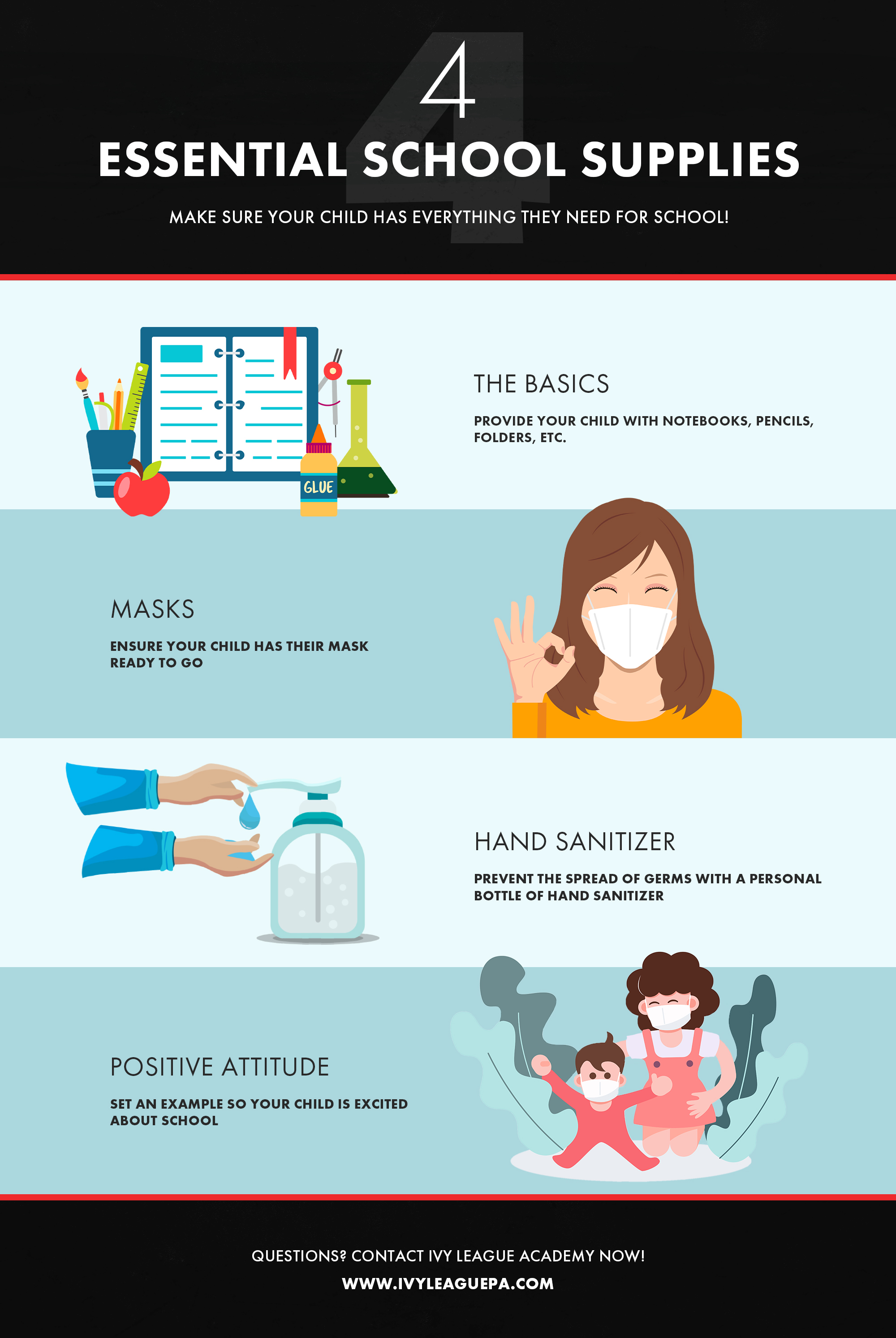 The Basics
Despite the necessary precautions Ivy League Academy is taking to help protect your child's health and safety, it's still necessary that each child comes to school prepared with basic school supplies. While there may be a few unusual exceptions for what students will need to bring to school, you will still need to provide your child with notebooks, folders, pencils, art supplies, and more. We also highly recommend that younger students have their own set of markers, crayons, colored pencils, and other art supplies, as sharing could spread germs, and we want to avoid that as much as possible.
Masks
One of the best ways to prevent the spread of the Coronavirus is to have all of the students wear a mask. For this reason, we will be supplying our students with masks that will be washed daily. We understand that wearing a mask may not be your child's favorite thing to do, but there are many ways to encourage your child to wear their mask throughout the day, such as practicing this requirement when you're out and about outside of school hours.
Hand Sanitizer
Hand sanitizer is another essential item that your child should have on hand for the school year. While our school will have hand-washing stations and hand sanitizer throughout the building, providing your child with their own personal bottle of hand sanitizer can reduce the risk of spreading germs even further. If you're worried about your little one losing their hand sanitizer, you can also consider buying a hand sanitizer holder that attaches to their backpack! These holders come in a variety of colors and some even feature characters from your child's favorite shows!

Positive Attitude
At Ivy League Academy, we understand that this year is going to be very different than in previous years. We also understand that all of the changes can be frustrating and scary. Our teachers and staff are going to do their best to help make these changes as easy as possible, but we ask that you encourage your student to come to school with a positive attitude. As a parent, you set an example for your child, and if your little one hears you speaking optimistically about school, it will help them feel more positive and excited as well.
Ready to Start the School Year?
This is just a brief overview of what your child will need to bring to school this year. If you have any questions about our Coronavirus policy or you would like to learn more about what your child needs for their preschool education this year, don't hesitate to reach out to our office in Port St. Lucie. We are more than happy to help, and we look forward to seeing your child at school this year!